For continued engagement of youths in the discussions on internet governance to secure its sustainability, this year the Nigeria Youth Internet Governance Forum (NYIGF) will be convened on the margin of the 2023 Nigeria Internet Governance Forum in line with the principles of the United Nations Secretariat of the Internet Governance Forum (IGF)
The overarching theme for the 2023 edition of NYIGF is:
"Shaping Nigeria's Digital Landscape: Internet Universality".
Internet Governance Forum is a multistakeholder effort to illuminate issues and cultivate constructive discussions about the future of the Internet. The national Youth IGF initiative provides a domestic forum to engage young professionals of the digital sector, technologists, researchers, academics, activists and civil society, government representatives, and students.
The forum aims to sustain a dialogue platform, create partnerships, and initiate policy proposals and reform. The participants include thought leaders from civil society, industry, academia, and government.
Register for NYIGF 2023 Here
Download the Programm Agenda Here
High-Level Panel: Shaping Nigeria Digital Landscape: Internet Universality
Breakout Session: Universal Acceptance & Meaningful Connectivity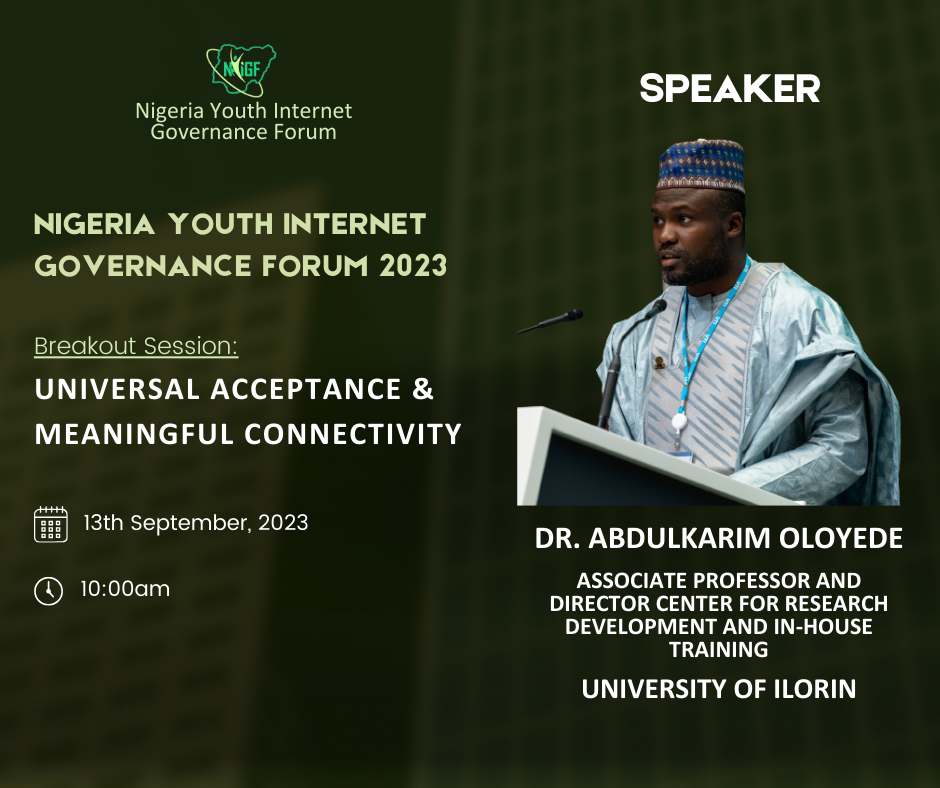 Breakout Session: AI and emerging technologies
Breakout Session: Cyber security and online safety